Skip to Content
We Buy All Scrap Metal in Memphis
No Load Too Small – No Load Too Big!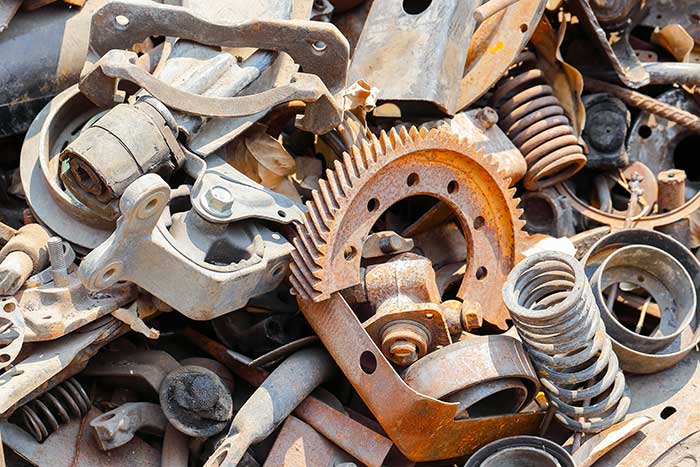 To Sell Your Scrap Metals:
You MUST have a VALID Federal or State-issued PICTURE I.D. For Every Transaction.
We DO notify the police with EVERY Vehicle transaction.
We DO require FINGERPRINTS.
Please do not add yard or household trash, dirt, water, paper, or other debris with your metals, or it will be refused. We cannot accept any material that is not metal, as we are not equipped to handle them at this time. We cannot accept metals after business hours. We reserve the right to refuse any metal item, lot, or shipment, at any time for any reason.
For Safety and Insurance reasons:
Please do not wander from your vehicle.
Please keep all pets and passengers inside your vehicle at all times
We are not responsible for your vehicle or personal items on our premises. Be Responsible – Be Safe!
No one Under 18 allowed on our yards (they can stay in your vehicle).
No Alcoholic Beverages or Illegal Drugs allowed on the premises. Intoxicated clients will be asked to return at a later time.
Metals
We accept the following metals.
Check with the front desk for current prices.
All Items are inspected as it enters our yard.
#1 Copper
#2 Copper
Insulated Wire
Clean Aluminum
Stainless Steel
Clean Brass
Clean Copper Aluminum Radiator (ACR)
Clean Copper Aluminum
Unclean Brass
Wire
Unclean Aluminum
Unclean Copper Aluminum
Auto Radiator
Aluminum Radiator
Radiator
Breakage
Vehicles
Battery
A/C Condenser
Clean Aluminum Wheels
Unclean Wheels
Transmission
Motor
Appliances
Aluminum Cans
Miscellaneous Scrap Metal
We Cannot Accept the Following:
Oxygen tanks
Propane tanks
Railroad iron/spikes
Paint Cans
Food Cans
Aerosol Cans
Grave markers/ vases
Mattress springs
Shopping carts (without certified letter from store)
Tin cans
Government Property: Street signs, Street poles/ fixtures
Traffic lights
Real Estate Signs
Sewer covers
Drain covers
Highway guard rails
Any Property marked with the initials of an Electric Co., Telephone Co.,
Cable Co., a Public Utility, or a governmental department.
If you are unsure if your item meets our requirements,
Please ask, we'll be happy to assist you!
HELP STOP METAL THEFT – BE VIGILANT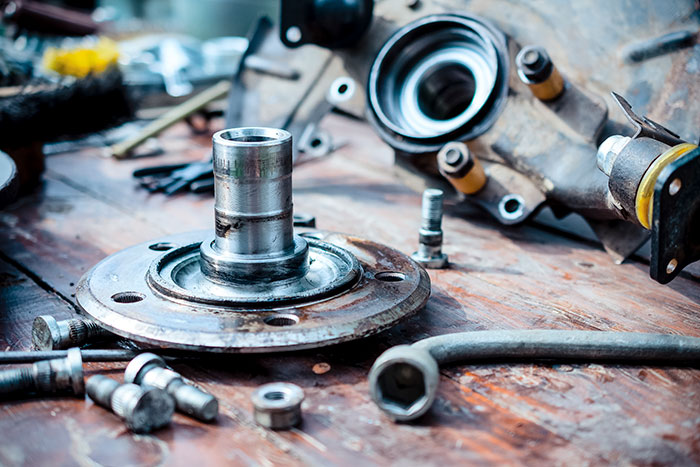 Make Some Extra Cash
Whether you have a big commercial project, gutting your property or have a few pieces of scrap metal laying around, all you have to do is bring it over to our scrap metal yard, and we'll give you a decent price for it. Not only will selling your scrap metal earn you some extra money, but it'll also clear out some space on your property, so you can make better use of it.
We Crush Cars!
Attention Auto Part Yards: If you are ready to clean out your old inventory, you can call us to come crush your cars.  We have all the needed expertise, equipment, and trained man-power to complete your job, whether its large or small.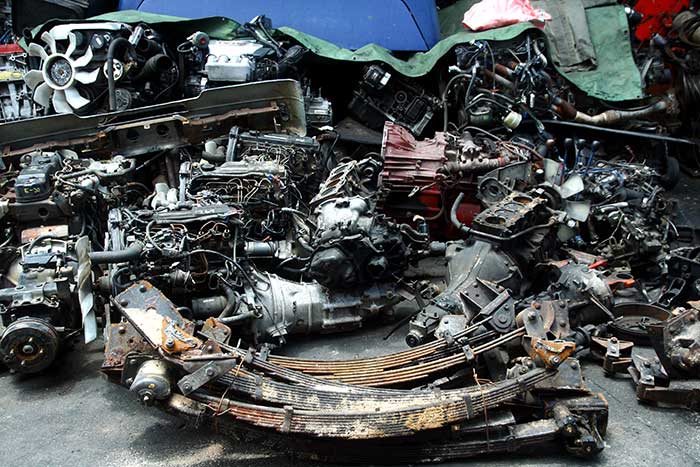 Caring for the Environment
Reduce, Reuse, Recycle!
Our natural resources are finite!
Conserve for the future generations!
Worley Brothers Scrap Iron & Metal actively promotes that recycling makes a positive impact on the environment, as well as a smart and less expensive choice in fulfilling America's (& the world's) metal demands. Recycling metals conserves our limited natural resources by reusing processed metals already mined from the ground. Ninety-five percent (95%) of metals can be re-smelted into a new product, saving 60% to 85% of the energy a virgin metal would need. That reduces the amount of waste that must be burned or buried, reduces pollution, and the demand for energy.
In Accordance with Federal/State/Local Laws Regulations & Ordinances:
Some metals will be held 3 to 10 days before payment can be completed. All vouchers are paid only to the client who sold the metal, with the voucher in hand, and only after the hold period expires. Vouchers not redeemed within 6 months are required to be sent to the state. Some metals require a special license to sell. Any metals purchased from a company will receive a check to the business address and will require a signed letter stating that the driver has the business owner's permission to deliver the metals to one of our locations. Scrap Metal Dealers are required to allow law enforcement to view any transactions, including client information, upon their request. EPA mandates on Mercury state that all vehicles sold for scrap must have mercury switches removed. Mercury is found in convenience switches (lights) in the hoods and trucks of almost all pre-2002 vehicles, in the ABS G-force sensors of some pre-2002 vehicles, and in the airbag sensor modules of a few pre-1993 foreign vehicles. Additional information on can be found at www.elvsolutions.org
All vehicles are reported to the NMVITS as required by Federal law.
Please properly dispose of any residual fluids on or in any of your metal items. This includes, but not limited to: fuel, refrigerants, oils, cleaning fluids. Some items require a certified specialist to remove. Please contact our location nearest you with questions.
Stop by to Browse Our Inventory!